Check the availability of the apartments in your chosen date:
THREE REASONS WHY TO CHOOSE SKALKA APARTMENTS
You will enjoy the comfort of the apartments
A spacious and well-equipped apartment with a large kitchen, a private toilet and a bathroom awaits you. The kitchen is well equipped for preparing snacks after demanding hikes in the Mala Fatra.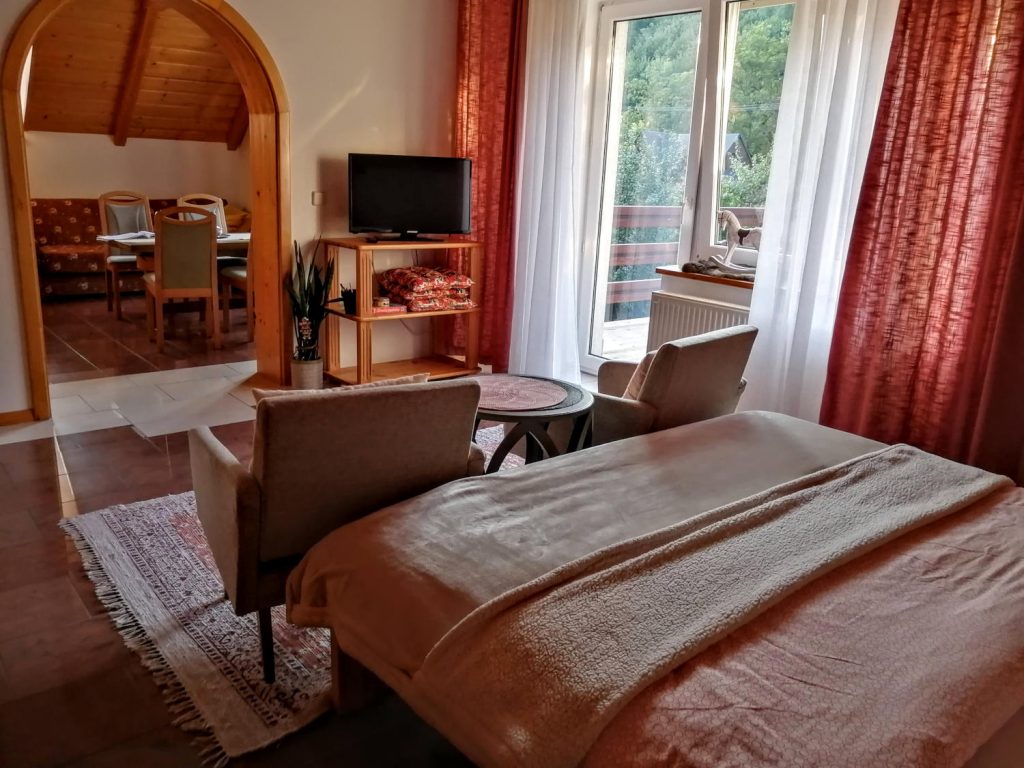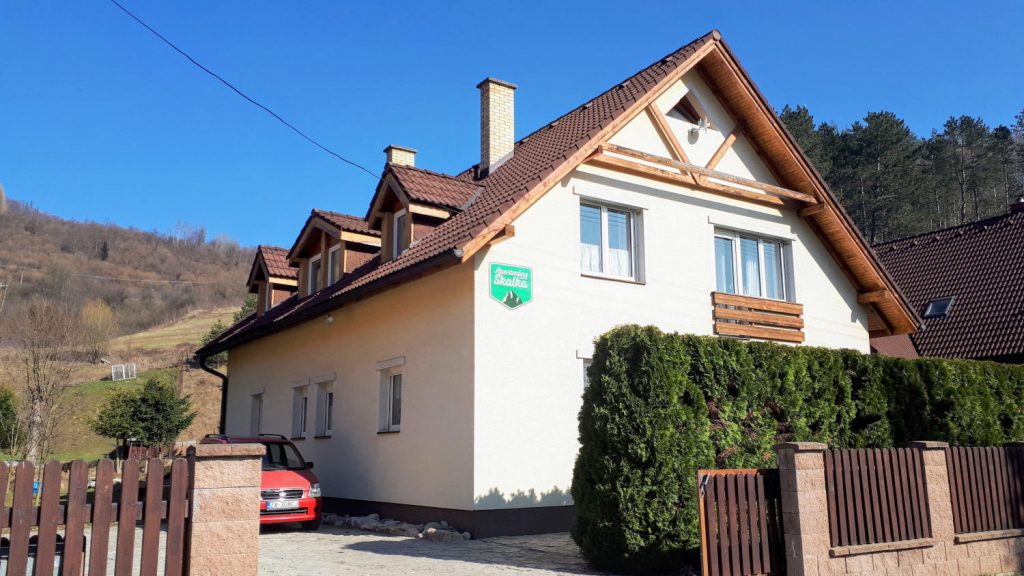 You will stay in a quiet street near the center
You will feel comfortable as in cottage
The wooden interior of the apartment, a gazebo with a fireplace or a fireplace for grilling and cooking goulash, a large yard with fruit trees, a mini garden with herbs and wild strawberries – all this will make you feel like in a cottage.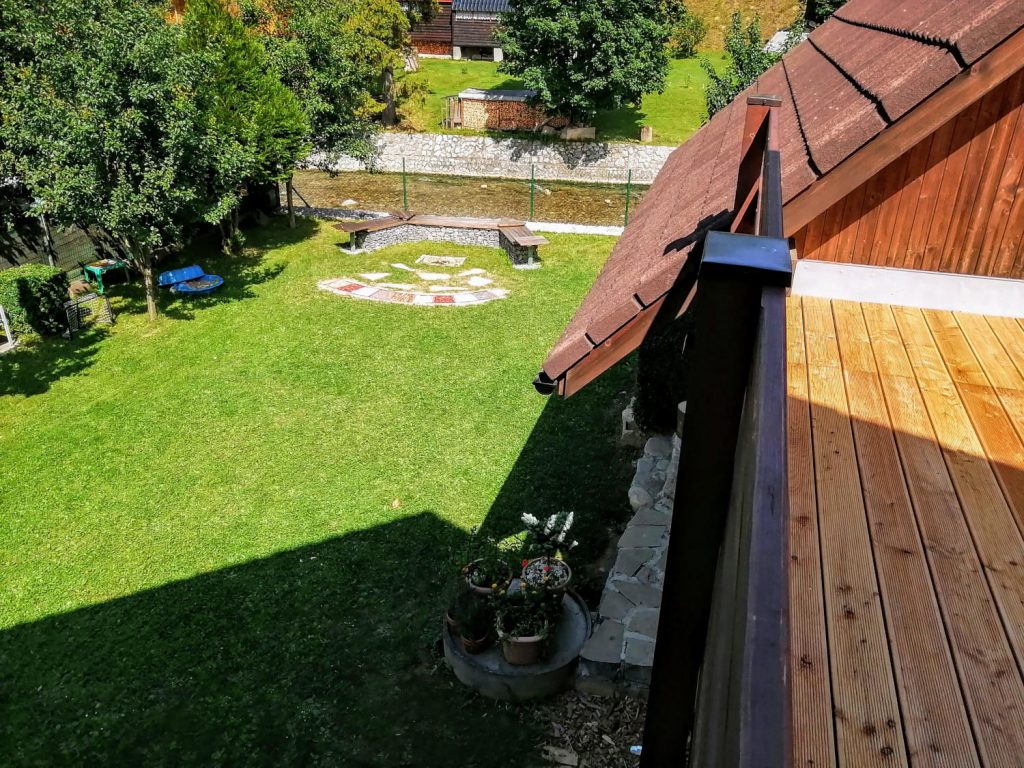 What did the guests say about us?
Quick check in - check out. Well-equipped, super clean apartment in the center of Terchová. We felt at home. Comfortable beds, equipped kitchen if you want to prepare your own meals. Pleasant and sympathetic hostess. I highly recommend it and will definitely be back here again.
Joseph
satisfied guest
spacious accommodation, fully equipped kitchen, proximity to the center, board games available for guests, cleanliness,
nice and welcoming approach of the landlord
Michal
Satisfied guest
We were greeted by a very nice lady at the agreed time. The apartment was clean and perfectly equipped. We didn't miss anything. The location of Apartments Skalka is excellent. We spent a beautiful few days with the family. We would definitely return here again. WE THANK YOU 🙂
Andrea
Satisfied vacationer